I hope everyone had a great weekend.


I know that Brandon and I did. We spent the weekend presenting at Ecofair360.
For those of you who don't know:
There were many shades of green at EcoFair360, in Elkhorn, Wisconsin, just eight miles from beautiful Lake Geneva. With more than 200+ exhibitors, speakers and demonstrations, each day offered a variety of learning and exploring opportunities.
EcoFair360 also featured:
An open-air display of the alternative fuel vehicles
Dozens of live demonstrations and activities
Exhibits of alternative energy generation: solar, wind, biomass
Organic Gardening and Lifestyle Area
Information on green business and saving money for your company
Green, natural alternates to harsh cleaning products
And much, much more
Being one of the exhibitors we didn't get much time to look at everything else fair had to offer, although we liked the booths we did get a chance to see. With each booth being completely different than the next it made our time there fly by.
Our mission this past weekend was to save 2000 trees. How you might ask? well…. Shaklee corporation offers a "get clean" starter kit. In this kit you will receive equivalent to:
You'd have to spend more than $3,400 to get the same amount of clean found in the Get Clean Starter Kit!*
When you purchase the Get Clean Starter Kit you also make a positive impact on the planet, you'll:

Keep 108 pounds of packaging waste from landfills.
Eliminate 248 pounds of greenhouse gas.

Which is equivalent to saving 10 trees. We were looking to find 200 people that would like to change there home to all natural non-toxic cleaning products. We having got there yet be we are well on our way.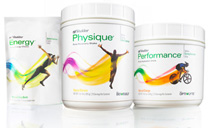 If you would like to help our mission just click here to order the get clean started pack. Also when you join shaklee with an order over $70 you will receive the sports pack absolutely free! That is a $75 retail value! You can also receive another special value, just ask me how at Simpleegreen@hotmail.com.

I would like to say thank you to everyone who made ecofair360 possible. Everyone that I talk to said that they had a great time, I know that I did.

* Based on comparing number of uses as set forth on product labels of conventional, ready-to-use cleaners.